Not only does MBH's novel design attract many customers, development strategy planning and successful experience sharing supplied by MBH Fitness is the most attractive things.
And now, MBH Fitness has already owned customers from more than eighty countries and agencies from India, Vietnam, Iran, Mexico, Turkey, Russia, Sweden and etc. Our agencies are all visionary, creative and are looking forward to become a successful enterprise in local market. And if you are qualified for above items, please contact us, and you are the correct agency we are seeking for. If you become our agency, technical support, staff training related to new products using, after-sales service, all-round support for exhibitions, such as products supplement and space assignment, are all provided by us.
India, Vietnam, Iran, Turkey, Chile, Mexico, Sweden, Russia, Indonesia, Thailand, Australia, Norway, South Africa, Malaysia, Serbia, Brazil, Egypt, Lithuania, Kazakhstan, Saudi Arabia, Nepal, Bolivia, Myanmar, Portugal, Finland, Dominique, Korea, Hungary, Spain, Philippines, Albania, Argentina, Bulgaria, Taiwan China, Ukraine, Oman, Belgium, United Arab Emirates
Customer cases
Spanish agency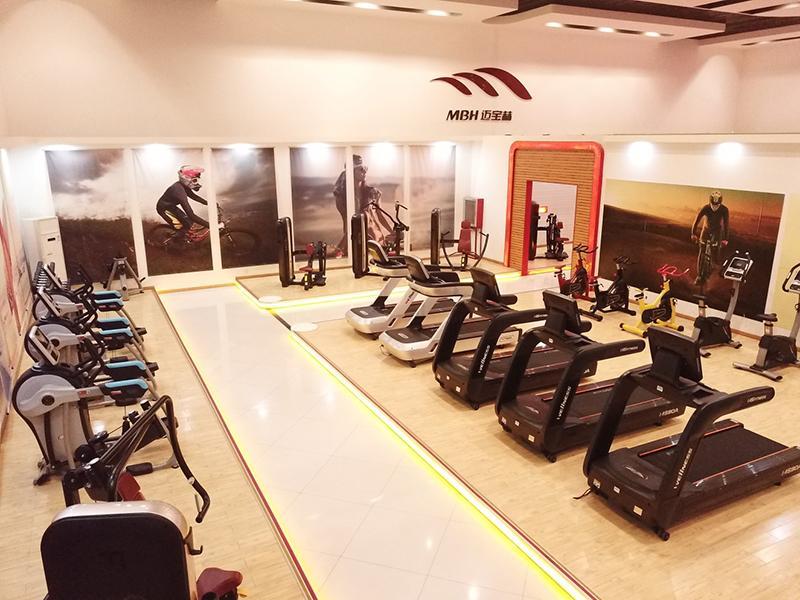 Our Spanish agency started to cooperate with us in 2008, which has its own production facility in Spain. With cardio exercise machine as its main product, our Spanish agency also provides a compressive series of strength training machines, which have been sold to European market. Meanwhile, not only our strength training machines and cardio exercise machines, other fitness equipment also appear in European market as coupled products.
At the very beginning of our cooperation, our Spanish agency always purchased 300,000 dollars' of treadmills. And then, after an adaption period, our agency also developed its business sphere into varied cardio exercise machines, including indoor cycling bike, elliptical trainers, exercise bikes and etc.
Over the past ten years, not only a business relationship was built between us, it also provides many precious suggestions to us, so that many design inspiration are created, and better accordance towards European standards is formed.
---
Cyprus agency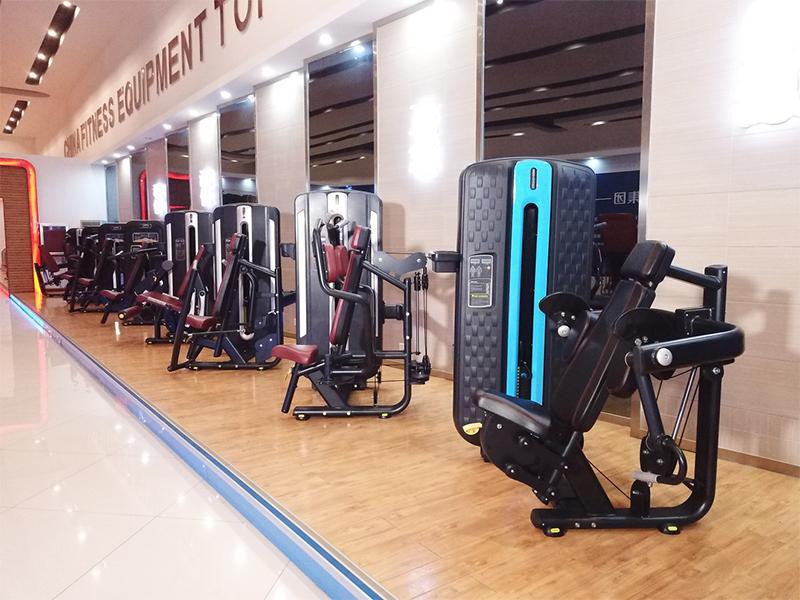 MBH has cooperated with our Cyprus agency for four years, and MBH has witnessed Cyprus's booming in fitness equipment manufacturing market. At the very beginning when the cooperation was started, only one product was sold in Cyprus. But now, with years of development, a full-round cooperation has been built, and Cyprus agency started to contract the distribution of all the MBH Fitness's fitness equipment.
Thanks to the good quality and attractive appearance of our products, our Cyprus agency has won great turnovers and obtained an increased market share in Cyprus market.
And now, our Cyprus agency has a 400,000 dollars or even higher purchasing volume from us.
---
Indian agency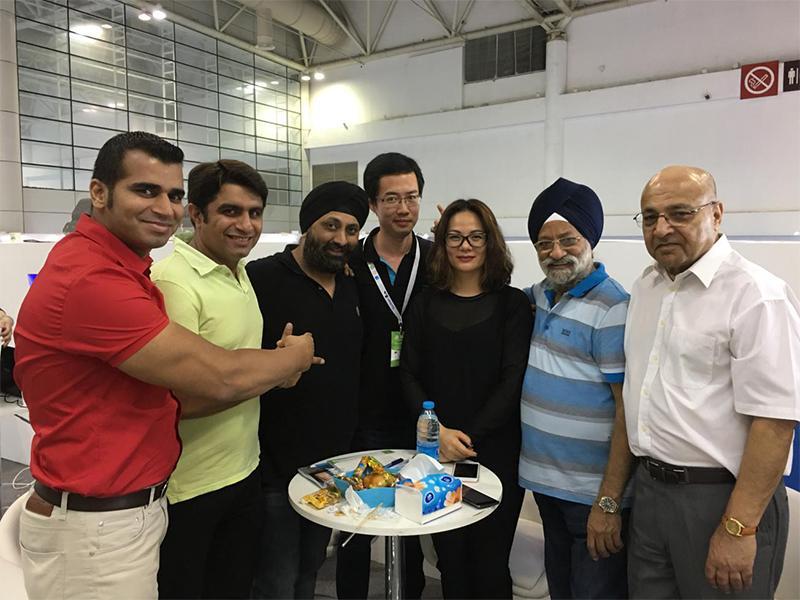 MBH started its cooperation with Indian agency since 2007, when our foreign trade department was just built. At that time, we have a limited portfolio and our products are not stylish. But since our agency was also just starting out, we become the perfect couple. In 2008, our Indian agency bought almost 300,000 dollars of fitness equipment, which was a quite considerable amount at that time though now it is more like a quite small amount. With ten years development, our Indian agency purchases 3 million dollars of fitness equipment. Meanwhile, we are planned to make the purchasing volume rise to 5 million dollars in the next three years and make our agency become the rival to Life Fitness.
During the past ten years, many of our customers are too cautious to make the final decision about their partners, thus unfavorable outcome is always followed with them, and they always end up with a reduced benefit and decreased market share. But our agency is quite visionary, and it chose to treat us with understandings for our mistakes when we were just taking off. Meanwhile, every year our agency sends salesman to our companies for visiting and learning, and sends technicians for technical problems' solvement, thus to achieve a win-win situation and both our agency and us.
At the start, our agency only built one point of sales in New Delhi, but now its marketing network has covered the whole Indian market with five offices, three large-scale exhibition halls, two warehouses, and more than thirty points of sales.
Besides, our Indian agency also promised to promote our fitness equipment in the following three years and make itself a successful commercial fitness equipment supplier in 2020.
---
Iranian agency
MBH Fitness's Iranian agency is a large-scale fitness equipment supplier in Iran, which was used to be a household fitness equipment provider and a real estate agency. During years of development and expansion, when it has developed an expanded customer base, and found a good reputation in the field, it started to involve itself in commercial fitness equipment field.
It is quite tortuous to sign an agency agreement. Our cooperation starts from the cousin of our Iranian agency's CEO. He bought a treadmill from us, and was impressed by our treadmill's quality and design. Then he recommended our treadmill to our agency. Our cooperation got off to an inauspicious start when he chose our almost-outstanded treadmill, and trusted its manufacturing to our subsidiary in 2014. At that time, some quality problem occurred, but we never passed the buck. On the contrary, we tried to communicate with the company actively and saved it from troubles, thus we regained its trust and appointed it as our excusive agency in Iranian market. At the end of 2016, MBH Fitness organized a visiting towards our Iranian agency and tried out find an Iranian company which could help us to promote our brand in Iranian market.
During the tour, we visited its building office, component warehouse, and learned its market development plan and its customer service, and were quite impressed by its professionality and reputation in commercial fitness equipment field. And at the same time, our agency also held similar opinion towards our brand and our altitude towards customers. So, our cooperation comes afterwards. After signing agency agreement, deposit had remitted to our fund before we returned to home, which shows its great sincerity.
Over the past year, orders placed from our Iranian agency are quite stable, and before November, 2017, the pre-settled goal was over-fulfilled. Besides, for higher brand popularity, our Iranian agency sought many methods to promote MBH Fitness, like, creating an Iranian website.
---
Vietnamese agent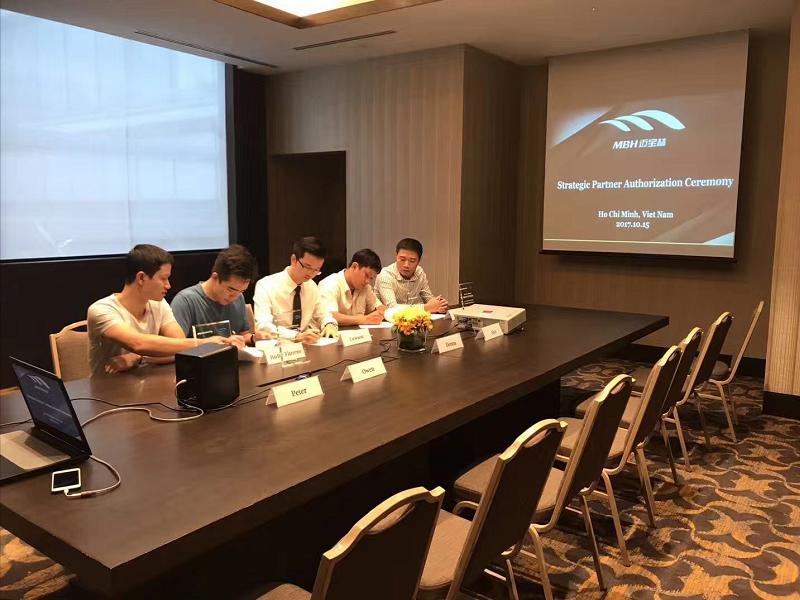 With the booming of its ecomony and frequent communication with developed countries in Europe and America, Vietnamese start to lay one of its emphases on fitness.
As a fitness equipment supplier in Vietnamese market, MBH always occupies a big market share. Under the circumstance, MBH Fitness decided to develop several agencies. For our Vietnamese agents, we provide proper marketing planning and successful experience for reference.
In October, 2017, MBH sought proper marketing strategies together with our agency in Ho Chin Minh City and signed marketing agreement. Currently, the sales volume is increasing stably, and the yearly goal will be achieved soon.